About
We are a leader in managing construction administration and inspection for infrastructure projects.
The Appia® service uses real-time collaboration to effectively manage daily reports, items, change orders, reports, and payments for multiple roles and users on the job site.
You'll get up and running in days, not months, so you can stay focused on what matters most: your projects.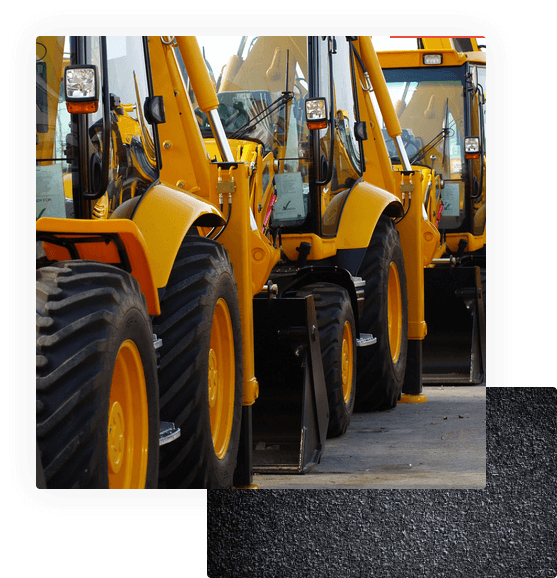 Features
From project creation to your final payment, Appia®'s features have been designed to save you time and money.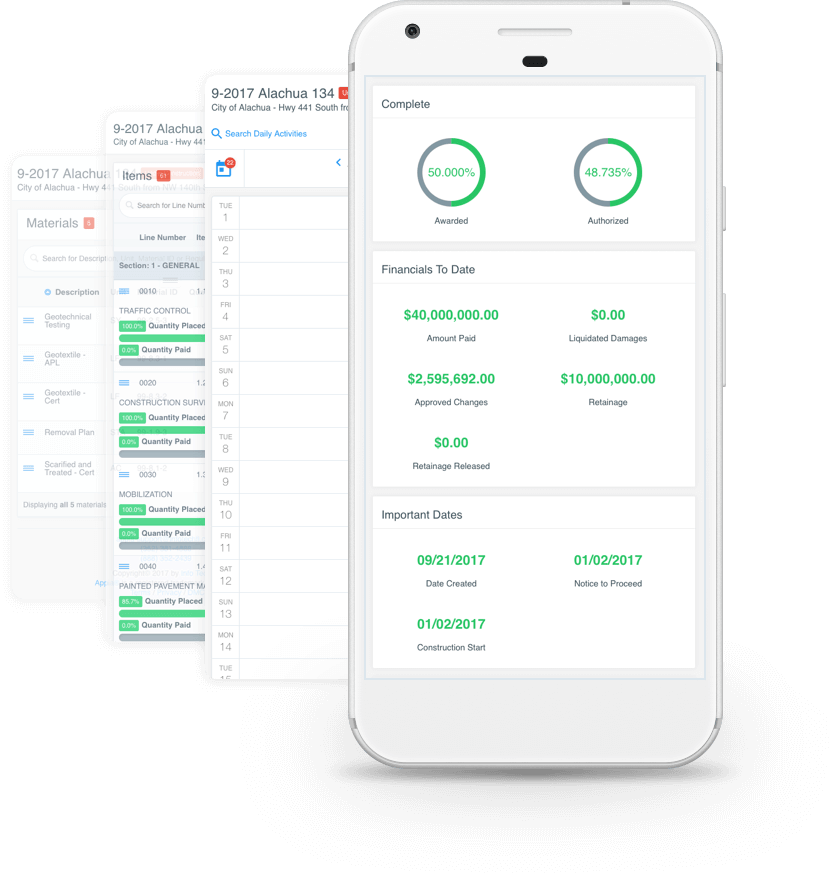 Mobile
Never miss a thing. Get real–time project access anytime, anywhere - even offline.
The Appia® service was built with mobile in mind. You can continue to collaborate in real-time from your job site without losing access to Appia®'s construction administration and inspection tools.
Offline access
Speech to text
Photo capture
Payments
Pay estimates in seconds, not hours.
The different reports for invoices and payments are sure to meet your needs. Our fund tracking makes payment time painless, even on the most complex projects.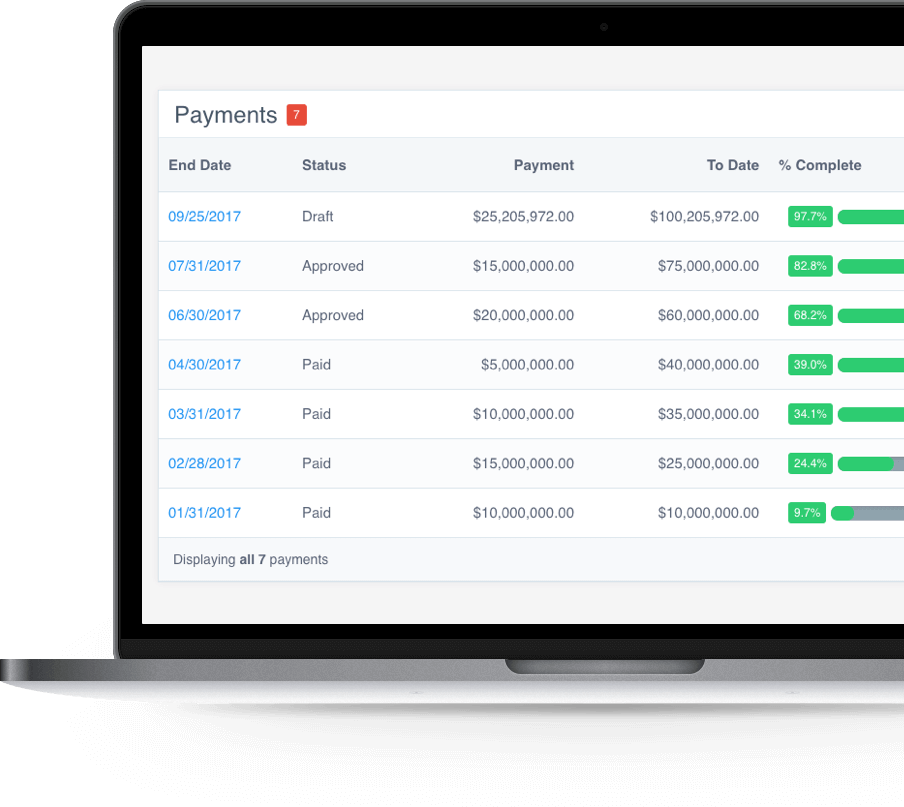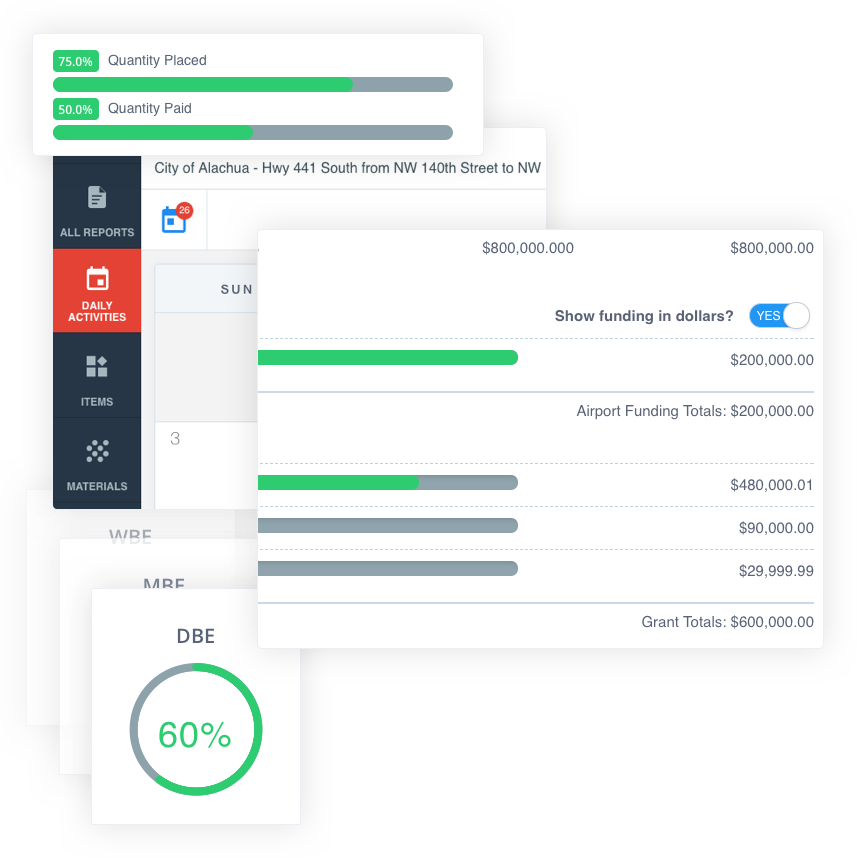 Even more to offer
Items, materials, change orders, payments, and more - the Appia® service has a lot to offer.
Daily Activities Your team will streamline the process of documenting field activities with features like speech-to-text and photo capturing right from the daily reports. Our comprehensive audit trails and search tools make finding reports easy, protecting your organization from unwarranted claims.
Change Orders With the Appia® service, managing change orders has never been easier. You'll enjoy faster approval times and keep all stakeholders informed on any device. Upon approval, all change orders are instantly applied to the project.
Punch Lists Integrated punch lists ensure you never miss a thing. Punch list tasks can be added right from the field and keep everyone informed as tasks progress. The Appia® service ensures everything is ready prior to final completion!
Materials The Appia® service's comprehensive material tracking keeps tabs on the certifications coming from the field.
Built-in reports With our comprehensive built-in reports, you'll have the ability to instantly report information required by any stakeholder on the project. Reports can be customized with options such as logos, acknowledgements, and signature lines.
Pricing
Frequently asked questions
How do I pay? You can pay by credit card. A purchase order may be used if your transaction totals at least $1,000. Your order will be processed and an invoice will be mailed to you later.
What's included? Every purchase of the Appia® service includes free training, unlimited customer support, and all product enhancements.
How long before I am up and running? A training specialist will call you as soon as possible, but within one business day of purchase, to schedule Appia® setup and training.
Trusted by the world's best companies

The Appia® service allows us to be more efficient because we are able to keep inspectors in the field more, and provide the client with up to date information that they can access at their convenience.
Chris Sweat Smith Seckman Reid, Inc.

Appia® has made our contract administration easier for keeping track of quantities, change orders and pay estimates. We are happy with Appia® and the whole support staff. The product has and continues to serve us well!
Bob Cocol GPI

As a manager during the construction season, I am seldom at my desk. Having the ability to access my projects from anywhere allows continued seamless management of the project.
Gregory J. Fehrman C&S Engineers